Welcome To Guardian Computer Services
In today's world of technology, individuals and companies depend on fast reliable services. Guardian offers a full range of IT solutions to meet your entire home and business needs. For over 10 years, our highly trained staff provides professional, high-quality service at affordable rates in the comfort and convenience of your business or residential location.
Guardian is a leading on site computer services company. Our technicians, trainers helped thousands of small businesses and homeowners with their computer needs.
Read More
News & highlights
Planning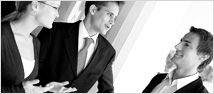 Mam libero tempore massa
soluta nobis est eligendi omnis volutas assumenda est, omnis doloresed rep eldusempquibusdamet aut officiis
Tempore massa laoreetum est
soluta nobis est eligendi omnis volutas assumenda est, omnis doloresed rep eldusempquibusdamet aut officiis
Read More
developing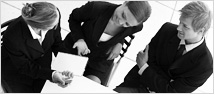 Ebero tempore massa lorem
soluta nobis est eligendi omnis volutas assumenda est, omnis doloresed rep eldusempquibusdamet aut officiis
Dolorelibero tempore masde
soluta nobis est eligendi omnis volutas assumenda est, omnis doloresed rep eldusempquibusdamet aut officiis
Read More
testimonials
March, 27th, 2011. Virus Removal
"Thank You Guardian,The GEEK Squad was trying to charge me over $300 for exactly what you did for me for $100. You saved me!"
mr. Alex Smith (manager)

Our Pledges